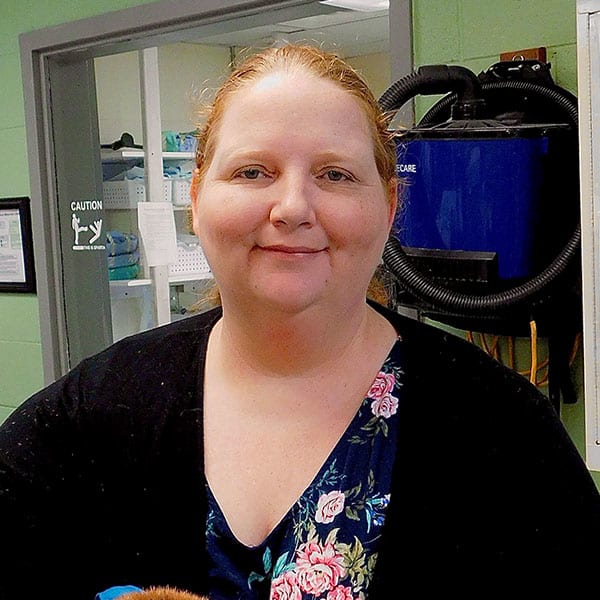 Dr. Amanda Markum
Dr. Markum graduated from Franklin High School and then earned her BS in Biology from Western Carolina University. She attended the University of Tennessee College of Veterinary Medicine.
Dr. Amanda has been a part of Rabun Animal Hospital since 1997 working as an assistant and returning in 2007 as a veterinarian. Her veterinary interest lies in small animal internal medicine, dermatology, and exotic mammals .
She currently lives in Franklin, NC with her husband Andy and their children Lilly and  Zane, two dogs, four cats, one bird, an Axolotl, and several fish.